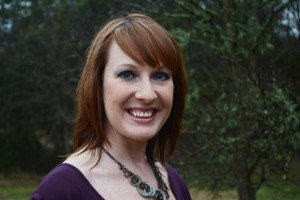 Kelly I. Hitchcock is an up-and-coming writer in the Austin, Texas area. She is author of various poems about the randomness of life, several short stories, random creative nonfiction works, and the coming-of-age novel The Redheaded Stepchild. She is world-renowned among a readership of five people and growing.
Raised by a single father in the small town of Buffalo, Missouri, Kelly has fond memories of cash-strapped life in the Ozarks that strongly influence her writing and way of life.
When she's not writing API documentation for money or writing poetry and fiction for unmoney, Kelly enjoys catering to the whims of a high maintenance rescue dog, frequenting Austin's many concert venues with her husband, and breaking things (in no particular order).  She is an avid volunteer and fundraiser for the Cystic Fibrosis Foundation.
Contact: kelly@kellyhitchcock.com