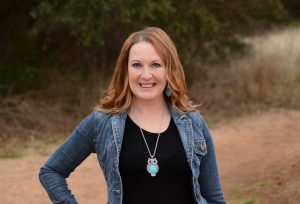 Kelly I. Hitchcock is a literary fiction author, humorist, and poet in Austin, Texas. She has published several poems, short stories, and creative non-fiction works in literary journals, and is the author of the coming-of-age novel The Redheaded Stepchild, a semi-finalist in the literary category for The Kindle Book Review's "Best Indie Books of 2011", and Portrait of Woman in Ink: A Tattoo Storybook. Her newest novel, Community Klepto, is patiently awaiting its debut in June 2022, courtesy of She Writes Press. She is world-renowned among a readership of five people and growing. She is an editorial contributor to Austin Moms and a regular contributor to Moms Don't Have Time to Write.
Raised by a single father in the small town of Buffalo, Missouri, Kelly has fond memories of life being broke as shit in the Ozarks that strongly influence her writing and way of life. She's a graduate of Missouri State University, where she earned a Bachelor of Arts in Creative Writing. She has six-year-old identical twins and a full-time job, so writing and picking up LEGO are the only other things she can devote herself to.
Contact: kelly@kellyhitchcock.com
For press inquiries and events, contact Caitlin Hamilton Summie.