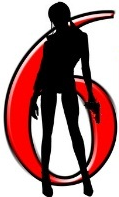 Welcome back to my 6-sentence snippet series from my book, Portrait of Woman in Ink: A Tattoo Storybook. Over the next 10 weeks, I will be sharing with you snippet from each chapter. (Click here to see last week's snippet)
Today we meet Beth, a woman who got a tattoo on her honeymoon ten years ago after marrying her husband with cystic fibrosis. As she celebrates her tenth anniversary, she reflects on the permanence of the tattoo.
Charlie sat up to cough, bracing himself with his left arm. Beth's throat tightened; she could barely even see one year into the future, let alone ten. The tattoo was already starting to fade, the once-black vine now a dark, drab olive green. Why did they always turn greenish instead of fading to gray? Still, if it faded to green, it would only make the rose vine look healthier, more alive, and the edges of the red petals would have the hint of pink they always got when they were at their fullest bloom.
Maybe she'd keep the tattoo after all.
That's all for today! Be sure to check out some of the other talented people over at www.SixSunday.com, and come back to visit next week!