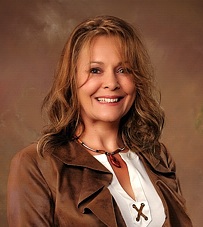 Today I am joined by fellow author extraordinaire Carmen DeSousa.  I recently read DeSousa's debut novel She Belongs to Me and enjoyed the hell out of it. I invited her here today to talk about her novel, writing, and reaching self-actualization in the Author's Hierarchy of Awesomeness.
KH: Where and when did you first get the idea for this book?
CD: Honestly, I just started typing. I've seen a lot in my life, and my husband was a police detective, so I've heard hundreds of stories over the years. One line in a country song can put an entire story in my head. One day a comment a line popped into my head of what a guy might say to his girl and I wrote an entire book off the one line, and the funny thing is, I haven't even used the line yet, but it's coming. I am the epitome of a pantser.
KH: Your book mixes romance with whodunit. Which do you enjoy writing more?
CD: I will not read a strictly romance novel, but then again, I don't have much interest in just a mystery novel either. If I had to choose, I'd lean toward the whodunit, but I like a fifty/fifty mix. I would classify my novels as romantic-suspense. Although my third book will lean more to women's fiction, and my fourth novel has a slight paranormal aspect—no vampires though.
KH: She Belongs To Me is the story of Jordan and Jaynee Monroe. Are there people in your life who you drew on for inspiration for Jordan and Jaynee's characters?
CD: Yes. And that's all I have to say about that. 🙂
KH: She Belongs To Me is your debut novel. From inception to publication, how long did it take?
CD: Twenty months
KH: Why did you decide to go with 5 Prince Publishing for She Belongs To Me?
CD: This is a long story, so I'll cut right to the chase. I had several options on the table with agents, publishers, and of course self-pub. But in the end, going with a smaller publisher, allowed a more intimate situation and enabled me to maintain more control of the final published work. All the books end up on Amazon anyway, so this was the best choice for me to get my first book to readers quickly, as I have many more stories to tell.
KH: Aliens, love at first sight, writer's block. Which of these is real?
CD: Without a doubt, love at first sight. I don't get writer's block; I just move to a different story.
KH: What's your next big project?
CD: Land of the Noonday Sun will be available spring of 2012.
When Carmen DeSousa was in college, she wrote her first novella. Her professor wanted something that entailed drinking and fishing—he was a huge Hemingway fan. Well, he sure received a surprise when he read her short story. It did have drinking and fishing, but there was nothing funny about it. It was sad; it was real life. Luckily, he enjoyed it, even admitted she was the first student who ever made him cry and that she had potential.
Unfortunately, it just wasn't in her future at the time. After all, she needed a roof over her head and food on her plate. At seventeen, she was on her own and a career as an author just wasn't feasible at that juncture in her life. At that time, if you didn't live in the mecca—aka New York—you didn't stand a chance, or at least that is what her peers insisted. So, she set out to conquer the business world, and she did. She spent the last decade and a half in sales, rising to the top of a Fortune 500 company.
Now fifteen years later, she's back. And guess what, it's a new world where dreams really do come true. Her first novel, She Belongs to Me, has reached bestselling status and is currently in the top .5% of eBooks on Amazon. But more importantly, she has many stories waiting to share with her wonderful readers. She's waited twenty years to share her love of the written word, and hopes that you will be just as excited as she is.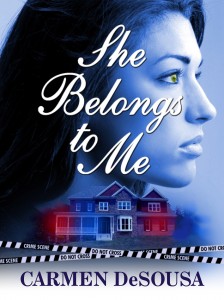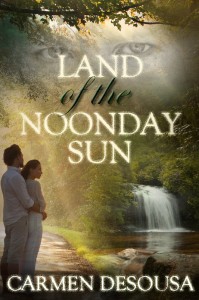 She loves connecting with avid readers, so please feel free to connect with me via the links below:
Thanks to Carmen for joining me today, and thanks to all of you for reading and checking her out!