I collected some great gems volunteering at my local branch library this month. Have a look for yourself!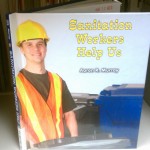 This is an I-Can-Read book, so if you want to teach your kid to read and teach him a valuable lesson about the merits of public sewage servants, this is the book for you. What I really want to know, though, is how they convinced 1988 David Boreanaz to pose for this cover.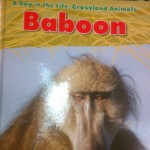 I just couldn't resist snapping this cover. My life experience hasn't involved many baboons, but I truly believe that this baboon is the most melancholy baboon in the animal kingdom. He looks like he hit the bong before his youth non-fiction book cover photo shoot.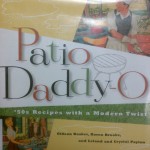 We have an absolutely unreal amount of cookbooks, even for our small branch. You can get all kinds of holiday-themed cookbooks, your favorite celebrity's cookbook (I'm looking at you, Alicia Silverstone), and cookbooks meant to transport you to a bygone era where men manned the grill and women had 18-inch waists with ridiculous titles like this one.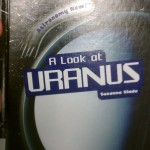 I don't care how old I get; I will never not laugh at the title of this book. I'm guessing that when they started the series (A Look at Mars, A Look at Venus, etc.), they failed to take the full Milky Way galaxy into consideration. By the time you get to Uranus (snicker), you can't very well deviate from the theme. Besides, it's not like the intended audience of this book is a bunch of immature children or anything. Oh, wait…
That's all for this month, but I've got some great ones already for September, so be sure to come back next month!