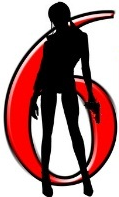 Welcome back to my 6-sentence snippet series from my book, Portrait of Woman in Ink: A Tattoo Storybook. Over the next 5 weeks, I will be sharing with you snippet from each chapter. (Click here to see last week's snippet)
Today we meet Jessica, a teacher who finds herself wishing for her first tattoo (and her first child) after getting skin cancer removed leaves her with an unsightly scar.
Jessica ran her hand over the growing scar.  It felt strange to the touch, thin and smooth like the skin on the tops of her feet.  She bent over to look at the scar, a grayish blue color, about the size of a cassette tape.  The doctor had had to take a larger section of tissue to get all the melanoma beneath the surface.  The spot looked and felt dead, like it just didn't want to work like normal tissue anymore, like it had given up, like Jessica felt more days than she liked to admit.

"Well," Dave said, kissing her scar and grabbing her free hand, "look at it this way; now you have an excuse to get that tattoo you've been talking about for years."
That's all for today! Be sure to check out some of the other talented people over at www.SixSunday.com, and come back to visit next week!