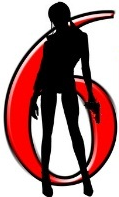 Welcome back to my 6-sentence snippet series from my book, Portrait of Woman in Ink: A Tattoo Storybook. Over the next 3 weeks, I will be sharing with you snippet from each chapter. (Click here to see last week's snippet)
Today we meet Anna, a grad student who's struggled with her thesis year ever since her mother's suicide, and when she finally graduates, she finds a reason to celebrate.
Just below the inside joint of her elbow, the ink still scaly and dry, was the word "Love" written in the unique script of her mother.  Anna wanted it on the inside of her arm because she knew someday it would be the very crook of her arm where she would carry her own children, the same way her mother had carried her. She was sad that they'd never be able to meet their grandmother, but in a small way, it would be like they knew the same kind of love that flowed through the veins beneath the inked skin.  She'd scanned the letter that her mother had enclosed in her old birthday card and taken to the best tattoo shop in Blacksburg the day before graduation, the day her cooperating professor told her she'd aced her master's thesis. Some of the essays were going to be published in the college's literary journal, the Hokie Review.
Every essay had been based on something that Anna had found in the box of keepsakes her dad had set aside for her, the one she'd banged her knee on earlier that year.
That's all for today! Be sure to check out some of the other talented people over at www.SixSunday.com, and come back to visit next week!